Kinky phone sex Slut Mandy 

1-800-619-2309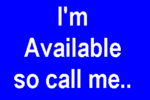 Available noon -2 a.m. MST most days & anytime my indicator light has me available.

Call me now at

1-800-619-2309

and Connect with me!
All Callers Special 20 Mins @ $38 Must use all in one Call 
Hourly Special rates $111 Must use all in one call
VIP Large Load 100 Min package $180 May use in several calls of 10+ mins
*Specials above for callers in USA/CANADA only  
I am Your hot Kinky phone sex slut.
$2 a minute with a 10 minute minimum with a call back.
($2.50 international outside USA/Canada or to take the call directly on my 800 line)
discreetly billed to your prepaid credit, credit card or debit card over the phone or online.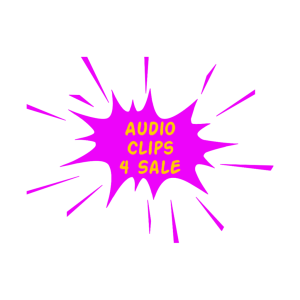 No time or privacy to enjoy a live call?
Click here to check out my Mp3 Audio Recordings!
Welcome to kinky phone sex slut!
Hi I'm your kinky phone sex slut Mandy. I'm 20 years old with a nice set of 32 C perky lick-able tits, and a 22 inch waist and 35 inch hips to match. I have blonde wavy hair that you can pull while looking into my brown eyes that bare deep into your soul.
I'm one of the kinkiest phone 

sex girls you'll find on the net. I'm a frisky college coed cuckold who loves tons of hard cock 

throbbing sex. I'll be your personal cum bucket as long as you bury your semen deep in all of 

my holes. Have you ever dreamed of having your own personal slutty party girl who pushes you 

to your sexual limit? Well look no further. I'm a 20 years young and ready college girl who is looking 

for an older man to take care of me and my needs. I can be your horny submissive teachers' pet, 

who seduces you as my professor to get a good grade. Or I can be your naughty taunting 

humiliatrix who humiliates your tiny cock and makes you beg for the permission to cum. I've 

always had an overactive libido. I'm just not satisfied until I've been filled up with dozens of 

cocks. I love both men and women and often have threesomes with both.
I don't like limiting 

myself sexually, so more people equals more fun to me. I remember when I got started with this 

lifestyle. It was the summer after I graduated from high school. My mother began bringing 

strange men home night after night to pay the bills. I couldn't believe how easy it was for my 

mom to hypnotize these men with her lavish looks that they would want to pay every one of her 

bills. Before long, I was out there looking for my own men to take care of me. My mother said 

as long as I keep my pink holes tight, a man will do anything for me. The power my little pink 

pussy holds, will have any man captivated. Now I go to college while being a phone sex slut. I 

am here to please any dark desires you may have. I'm the perfect mix of a sexy college coed. 

I'm nasty, confident, horny, friendly, and a total outgoing slut with a sweet voice. I can't wait to 

play with you! When your ready for a no taboos no limits kinky phone sex slut to make you get off hard call me! Below are the types of phone sex  that make me cum hard!

 

M

y favorite types of phone sex are:
*kinky college coed Cuckold phone sex
*Naughty Niece phone sex
*Slutty step daughter phone sex

*Coed phone sex (Let me tell you about all my naughty college adventures)
*Teacher/Student fantasy phone sex
*Daddy daughter phone sex

*Baby Sitter phone sex
Girlfriend experience phone sex
*cream pie phone sex
Gang bang Coed phone sex Fantasies 
*Submissive or seductive domination phone sex (I like to switch)
Gentle humiliation phone sex
Little dick humiliation phone sex
Mutual masturbation phone sex
  Interracial phone sex
Curious as to what I sound like then click to listen here.
Click here to check out my online store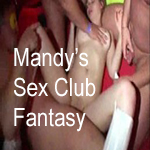 Find out what happens when Mandy goes to a sex club to fulfill her fantasy of being dressed as a school girl being gang banged and degraded.
This is written porn – so you read it!   it's only $2 but if you like this fantasy you are going to love this story.  Maybe you can call me after reading and take you place in line…..
____________________________________________
_________________________________________
All phone sessions are $2.00 per minute with a 10 minute minimum when I call you back.  
No long distant charges or connection fees ever.(Unless your calling from outside the USA)
(International calls & calls taken directly on my #800 are $2.50 a minute)
All major Credit cards And Debit cards and pre-payed credit cards accepted.  Payment accepted over the phone  or Online and discreetly billed. 
Want to Make a Payment on line? Click here to pay discreetly on line!
 ________________________________________________________________________________________
     Copyright © 2015 www.kinkyphonesexslut.com All rights reserved
Click the links below for more phone sex